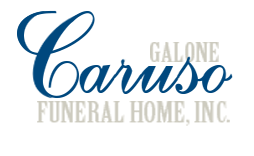 204 Eagle Street
Mount Pleasant, PA 15666
Phone: 724-547-2410
Fax: 724-547-0170
hscarusofuneral@zoominternet.net
H. Scott Caruso, Supervisor
H. Scott Caruso, owner, is a Licensed Funeral Director/Supervisor. Scott graduated from the Mount Pleasant Area High School, attended Indiana University of Pennsylvania and is a graduate of the Pittsburgh Institute of Mortuary Science. He is a lifelong resident of Mount and has two children, Christopher Caruso, and Camille Caruso Miele. He is a member of the National Funeral Directors Association; the Pennsylvania Funeral Directors Association, Westmoreland, Indiana and Armstrong Counties Funeral Directors Association, a member of St. Pius X Roman Catholic Church, and past President of the Mount Pleasant Rotary Club. Scott remains active in the Mount Pleasant community. He is the son of Sally Lobingier Caruso of Mount Pleasant, and the late Herman Caruso, Jr.
Christopher Caruso Chris holds an Associate's Degree in Business Management, and is a graduate of the Pittsburgh Institute of Mortuary Science, with a degree in Specialized Technology in Funeral Service Arts and Sciences.
Margaret "Sue" Senko, is our office manager.
Charles Barnhart , John DiPasquale, Jr. and Michael Blasko are funeral assistant staff members.
Some other faces you may see around the Funeral home are our part-time employees:
Camille Caruso Miele, who helps with visiting hours and the "Remembrance at Christmas". She is a graduate of California University of PA in Elementary Education.
Cheryl Martz Barr and Carol Wisniewski are the evening attendants.
And last but not least are our Retired employees who still are a vital part of our business and continue to lend a hand when needed: Robert Beckerleg, Jack Gonofsky and Debbie Shaffer, and our deceased employees for their service: Edward "Ed" Frederick and Joseph Kitta and Leo Fatla, Robert "Bob" Burns, and Raymond DeSimone.