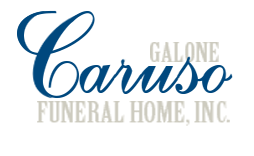 204 Eagle Street
Mount Pleasant, PA 15666
Phone: 724-547-2410
Fax: 724-547-0170
hscarusofuneral@zoominternet.net
H. Scott Caruso, Supervisor
Obituary of Frankie Rae Connor
Frankie Rae Connor and Hendrix Jacob Connor, infant daughter and son of Kayla Rae Durick and Skylar Jacob Connor, passed away peacefully in the arms of their loving parents on October 17, 2019.
Though they were here for such a brief time their memory will stay with us forever.
They were proceeded in death by their paternal grandfather James Jason Clawson. In addition to their parents they are survived by their big sister Chloe Connor, their maternal grandparents, Troy Durick of Latrobe, Marquel and Dave Bryga of Norvelt. Paternal grandparents Ron and Roxann Johnston of Derry. Maternal great grandparents Charlene Durick of St Augusta MN. Patricia and Donald McCracken of Greensburg. Nancy and Louis Lazzaro of Greensburg and Richard and Sally Bryga of Mt Pleasant. Paternal great grandparents Vick and Sandy Connor of New Derry, Sam and Judy Demi of Lloydsville, Darrell and Wanita Johnston of Derry and Howard Clawson of New Derry. Aunt and Uncles, Courtney and Garrett Masters and Trent Johnston. Big Cousin Phoenix Masters
A private memorial service will be held at a later date.
Share Your Memory of
Frankie